On-Goal: Commit to Quit Enrollment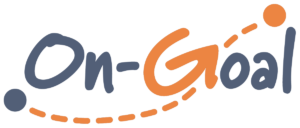 On-Goal Commit to Quit Tobacco Cessation Program
Your employer has partnered with GEMCORE to provide you with On-Goal Commit to Quit – a tobacco cessation program – at NO COST TO YOU!
Your Journey to a Tobacco-Free Life Starts Today! 
Quitting tobacco use is one of the most important things you can do to improve your health! We know the first step can be challenging, but with the right program and support, you can live a tobacco-free life.
On-Goal Commit to Quit is a tobacco cessation program that connects you with a Registered Dietitian who will provide you with the education and support needed to help you quit for good!
Enrolling will provide you with:
12 weeks of unlimited access to work with a Registered Dietitian

8 one-on-one live telephone calls with a Registered Dietitian focused on your quit plan

Education materials to provide the tools and resources you need to help prevent relapse

Receive emails containing tips and tricks to help fight urges

A Certificate of completion after successfully completing the program
Still have questions? Give us a call at 1.800.294.9176.
TAKE THE FIRST STEP; ENROLL TODAY!


Enrolling in this program is at no cost to you!
On-Goal Commit to Quit is a paid benefit provided by your employer and administered by GEMCORE.
Quit Today and Start Seeing Changes Tomorrow
Learn More
GET ALL THE RESOURCES AND
MOTIVATION NEEDED TO QUIT FOR GOOD!
DECIDE WHEN
TO QUIT
The first step is choosing your quit day. It won't be easy, but you can do it!

EDUCATE
YOURSELF
Build confidence and develop strategies to keep living tobacco free.

DESIGN YOUR
QUIT PLAN
 Create your personalized quit plan and get ready to live a tobacco-free life.

GET SUPPORT
WHEN NEEDED
Contact your Registered Dietitian via email, phone, and/or text messaging.
I was able to quit after 42 years with your support and understanding.

On-Goal Commit to Quit Member
Getting started is easy! Call 1.800.294.9176 to enroll or complete the enrollment form above.