General Client Enrollment Landing Page: Auxiant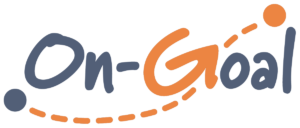 Motivating and empowering lifestyle changes that will help improve your overall health!
Your employer has partnered with GEMCORE, a family of companies, to provide you with On-GOAL. A paid benefits program designed to help you manage your conditions and improve your health.
On-Goal is a proven program that works!
On-Goal will provide you with the resources, education, supplies, and support you need on a continuous basis to take control of your life and better manage your health. This program is offered at no cost to you, saving you money and helping you make lasting lifestyle changes for a healthier tomorrow. Enroll today and take control!
OUR COACHES FOCUS ON YOU!
Receive the education and resources you need to see real results!
You will work directly with your Registered Dietitian who will educate you on nutrition, exercise and healthy habits. Most importantly, your Registered Dietitian is with you every step of the way!
Together, you will design a personalized plan to help you meet your health goals. Whether you want to lose weight, control your hypertension, better manage your diabetes, and more… this program is perfect for you!
PROGRAM BENEFITS
One-on-one personalized health coaching

Educational resources on diet, exercise and more

Flexible scheduling to meet your busy schedule

Set short- and long-term goals to help keep you focused

Receive expert counseling from Licensed, Registered Dietitians

Motivation and accountability to help you be more active in your health

Online account access making it easy to keep track of your progress

Easily communicate with your health coach via phone, email, and text
Need diabetes supplies, too?
Whether you are newly diagnosed or have lived with diabetes for years, enrolling in On-Goal provides the resources, education, support, and supplies including test strips, lancets, lancing devices, blood glucose meters, and continuous glucose monitors (cgms). Enroll today and take control of your diabetes.
*Available diabetes supplies, amount of supplies and monthly coaching requirements are established by your employer.
ENROLL IN ON-GOAL TODAY AND START TOMORROW!
Enrollment in the Diabetes Management Program has saved my life. I started with an A1C of almost 15 but this program and my health coach have helped me achieve a 6.8 A1C, which was our goal.

On-Goal Diabetes Management Member 2020

Getting started is easy! Simply complete the enrollment form above!